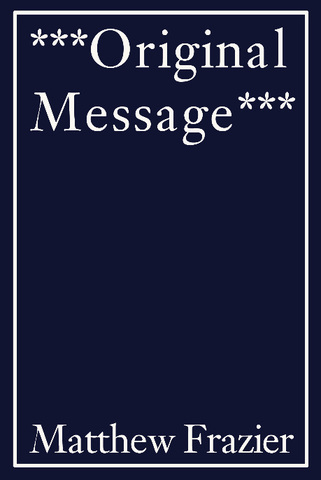 ---

---
"From the point of view of a bat / the world's a radio broadcast" —so, appropriately, begins Matthew Frazier's energetic, uplifting premiere collection. Attuned to the unexpected sonic possibilities of the digital communications age, *****Original Message***** discovers poetry not only in the hyperbolic utterances of fantasy football and weather broadcasters, but also in the poet's kaleidoscopic but tender view of a country where "Franchises catacomb the landscape."

And what pleasing composites he makes from his findings: as erotic ardor combines with references to cinematic gems like Annie Hall and Election, so do flashes of the natural world and the night sky synthesize with echoes of popular music. Frazier's own idiosyncratic voice—a voice that thrives on insistent, playful reversals—reminds us of the subtle, necessarily subversive power of lyric poetry.
---
--Michael Tyrell, poet of The Wanted
---


the first collection of poetry


from
---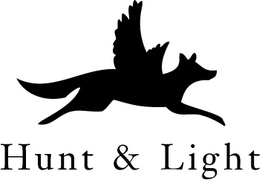 ---
---
---
---
---

Ode to Catharsis? *
read this poem
Won't You Be My Neighbor?
True Story
Cannot a Specimen Find *
because of uncertainties about the exact *
Thought it was a Song about August *
Storm's End
Self-Portrait on a Distant Planet *
To the woman I kissed last night
Smitten, he listens to Dave Matthews Band
The Catastrophe of My Personality, I Escape Galactic Collapse
Quiet Night
After Reading the Unfinished Poems of Howard the Duck
LAMENT LOADED INTO Microsoft ACCESS + QUERIED
After reading that James Galvin will be reading here, we rewrite his Elegies
In the loop of a replay
Two Movies
Fantasy Football
Subject: a request *
Do Not Squeeze This Poem Too Hard
To the woman I kissed last night
Ode to Catharsis? *
Shadow Ode?
Ideas of Light and Stone *
Ideas of Light and Stone *
Diagrams
Form Letter
read this poem
Trajectories
Depletions
To the woman I kissed last night
Dedication Inside Still Life with Woodpecker
She
Mood Crisis
The Smell of a Dead Hornet's Nest
Analysis Paralysis
I Must Live Forever *
To the woman I kissed last night
" although I never, "
Where Art Comes From. Where Art Will Go.
Mist
Just After Breathing
Original Message *
The Horrible, The Miserable
---
* Message Poem

---
---